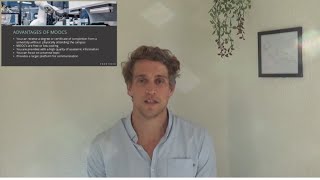 MOOCS- Massive Open Online Courses: Awesome tool with some challenges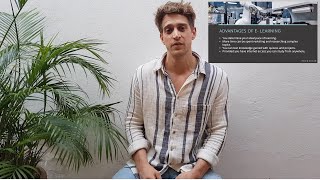 E-Learning: A fantastic resource with measured challenges
Learning is Hard
CNC VR Training: Setting coordinate system module
VR Smart Factory Vision
Practeria Demo Assets
Potential of AR in teaching Engineering and Construction
Practeria Introduction
MOOCS- Massive Open Online Courses: Awesome tool with some challenges

MOOC's became popular in 2012 with the aim of democratising higher education by offering courses from top universities that can be accessed by anyone for free. This enabled us to find a wide range of courses from all over the world on individual websites. Have a look at Christo,s experience with MOOC's

E-Learning: A fantastic resource with measured challenges

In this, our second instalment in the quest to offer an even-handed assessment of digital learning methods and mediums, Christo delves a bit deeper into the powerful educational tool that is E-learning. He highlights the overwhelming positives of this process, at the same time being mindful of its underlying limitations. A balanced review deserving of a quick look & listen.

Learning is Hard

If you want to learn, it is vital that you retain what you have learned – irrespective of the nature thereof - theory or knowledge. To achieve success, you are required to be in the right frame of mind and environment. It stands to reason then that the key to your success is located in subject interest, combined with ample motivation and perseverance. However, this is not always the case. Often, the correct or suitable learning tools and methods achieve the best outcome in the most efficient manner. The following video serves as an introduction to a series featuring Christo, a 30-year-old professional, sharing his career journey with us and the different learning methods he has been exposed to.

CNC VR Training: Setting coordinate system module

Practeria has proven the benefits of employing immersive technology into skills training. As part of work conducted for the Innovation Centre for Industry 4.0 in Riyadh, Saudi Arabia, we blended VR & AR applications with on-the-job training which resulted in a traditional 18-month CNC Operator course being reduced to 12 weeks. The VR scenario of machine coordinates setting has provided risk-free and engaging ways of developing practical, job-specific skills for CNC Machine Operators on how to set up machine coordinates.

Potential of AR in teaching Engineering and Construction

To prove that visualisation of objects in 3D can help Engineering students to read and understand complex technical drawings, we have built this AR scenario. Here the learner must match physical drawings with its equivalent in 3D. The 3D models represent parts of an injection mould. The learner must assemble the mould putting together parts in the right sequence. This includes mould components, screws, and other elements. The scenario allows students to visualise each part and practice the assembly process over and over before assembling the actual mould. AR technology has great potential in Engineering and Construction where object design and technical drawings play a vital role in many processes.